Small Business Development
The City of Battle Creek's Small Business Development office provides economic development services in the downtown and commercial districts across the city. The team of professional economic and community developers deliver business services to support citywide business development, attraction and retention. Areas of focus include: 
Interagency Cooperation
Access to Capital 
Local Procurement
District Development
Technical Assistance
Retention/Attraction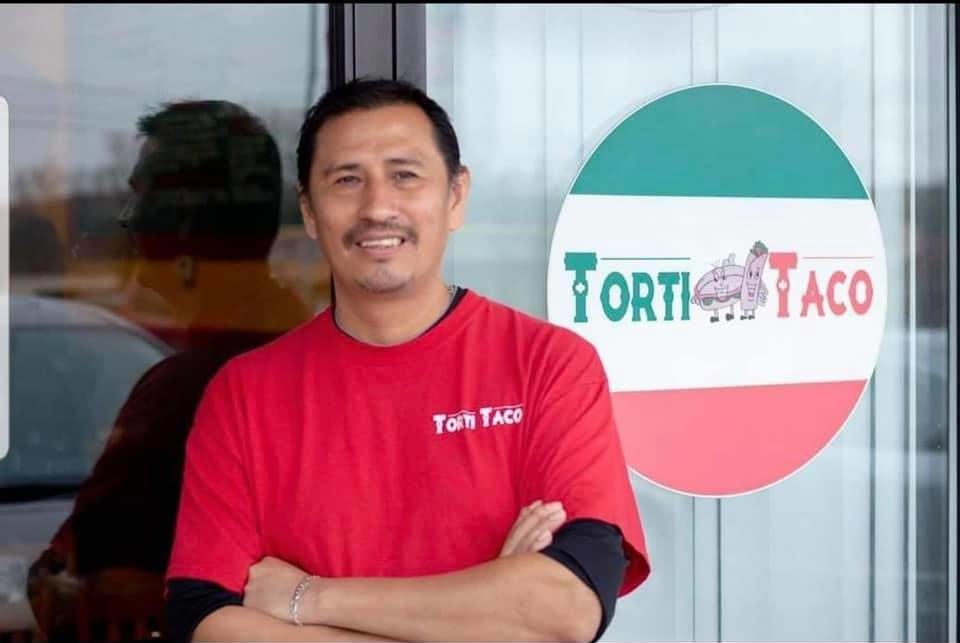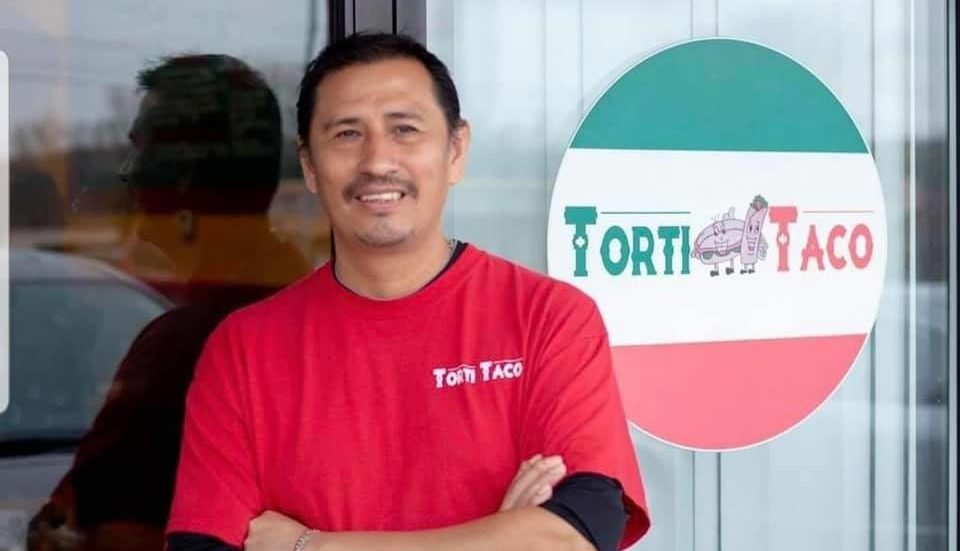 The Small Business Development team sees businesses fitting into one of three stages: Discovery, Launch and Growth. Programs and services are designed around these stages. All Small Business Development initiatives provide a diverse and inclusive environment for entrepreneurs, business owners, employees, and stakeholders with added emphasis on reducing barriers to access. We will meet you where you are at. For more details on our areas of focus click
here
.

3rd Largest City Geographically in Michigan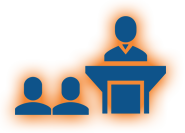 Number of Small Businesses
Within 18 Business Districts

Lower Than National Average Cost of Living
Start or grow your business:
Wanting to invest your time and money in starting or growing your business? The Small Business Development team can assist you. We have a community of others who can help as well within Start Up Space. Empowering small businesses by enabling local communities. With Startup Space, you will get the next generation of community-building tools. Create meaningful connections, navigate local resources, measure impact and more.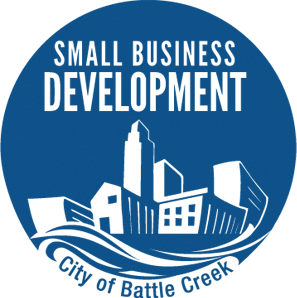 The Small Business Development Office has partnered with Consumers Energy to provide the SizeUp Tool, a business intelligence tool. Consumers Energy wants to help you learn things abut your business that you may not have known, and potentially discover new opportunities. That's why we are partnering with out Michigan family of small businesses with complimentary access to SizeUp.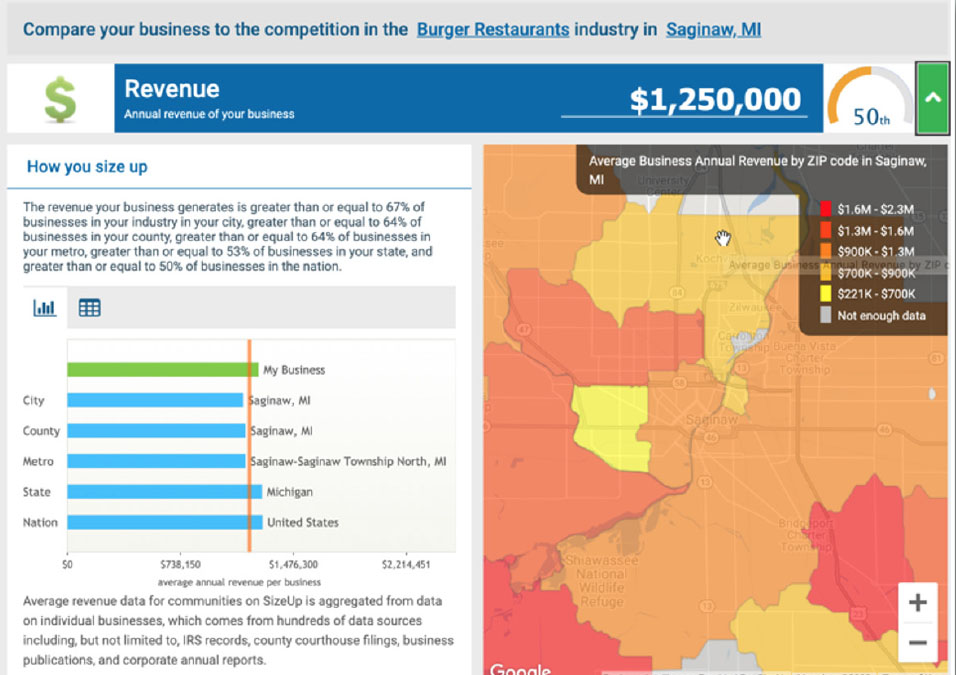 Learn Your Business Ranking
Whether you are a business or entrepreneur, you can enter information to:
Determine your business ranking against industry competitors
Validate or test your assumptions about future performance
Gain access to millions of data points providing an objective analysis in an easy to understand display of charts, tables & maps
Information is hyper-local and industry-specific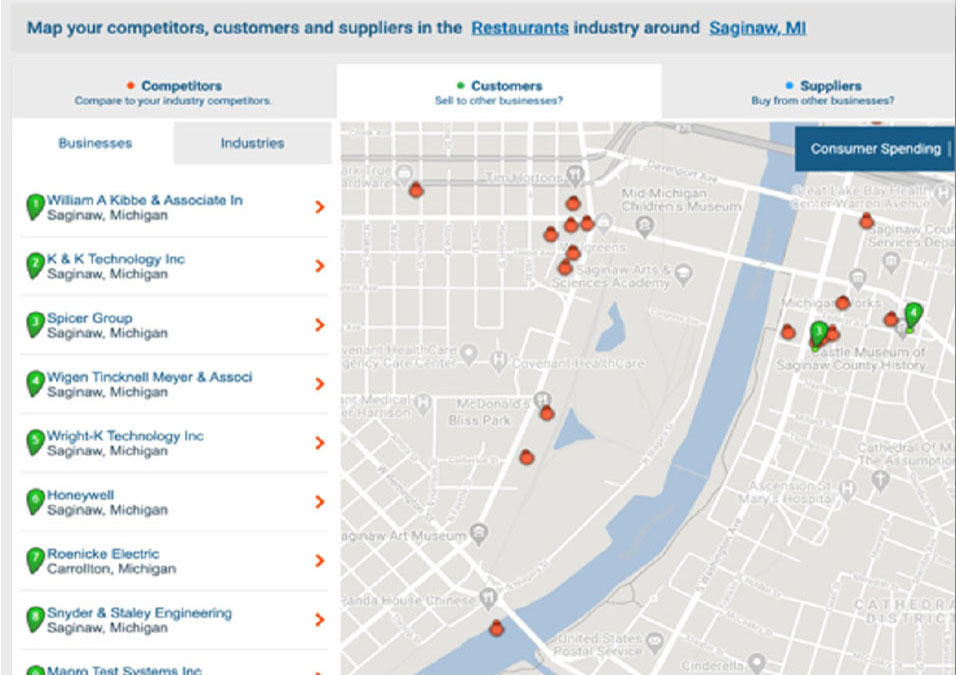 Discover Customers, Suppliers, and Competitors
Gain access to lists of potential customers, discover new suppliers and better understand the competitive landscape
Lists provide business contact information and are displayed geographically
Business that sell directly to consumers can access information about disposable income and consumer spending, eliminating the need to rely on outdated business development processes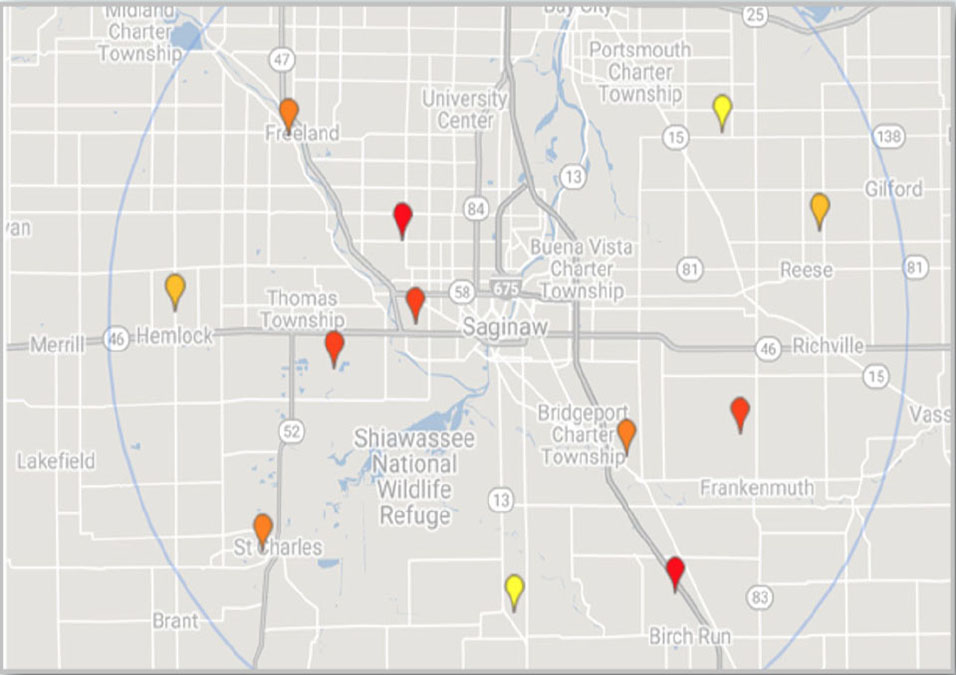 Optimizing Advertising
Using powerful, customizable business and demographic data, SizeUp has the ability to reveal optimal places to target marketing efforts. Choose from pre-set reports to find:
Areas with highest industry revenue
Underserved markets
Where average business revenue is highest
Click on the image above to SizeUp your business
SEARCH AVAILABLE PROPERTIES
Use the helpful links below to browse available properties in the area.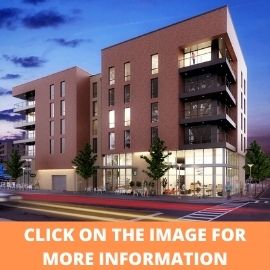 Number of Acres in the Industrial Park

Battle Creek Executive Airport
Home of the Western Michigan University College of Aviation   (3rd largest flight school in USA)
Battle Creek Air National guard (federally designated) 110th Attack Wing
Duncan Aviation (largest privately-owned aircraft manufacturing plant in North America)
WACO Aircraft Corporation (only FAA certified fixed-wing aircraft manufacturer in Michigan)

All Sport Lake in the Middle of the Community

Hart-Dole-Inouye Federal Center
Serves 1900 Department of Defense Civilian and Military Personnel

Acres of Outdoor Recreation Space
2 rivers & 26 Miles of Linear Trail

Number of Historical Landmarks
Seventh Day Adventist Village
Underground Railroad Sculpture
Sojourner Truth Monument

Home of Kellogg's Headquarters Research & Development
The City of Battle Creek Small Business Development Office maintains an interactive investment map to document Approved, Active, and Completed public and private development projects within the business districts of the City of Battle Creek. The GIS based application is meant to serve as a tool to tract the location, type, and value of the investments being made in our city on a yearly basis.  The projects descriptions include the owner, developer, contractor, and design professional when available.  Over time, it is envisioned that the information will help guide future public and private investment within the city.