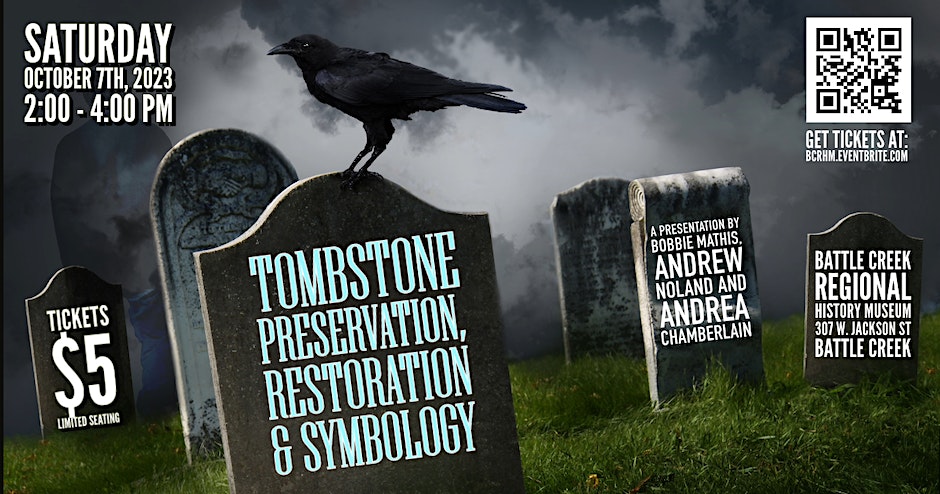 This event will feature a special presentation on tombstone preservation, restoration and symbology from experts Bobbie Mathis, Andrew Noland and Andrea Chamberlain.
Bobbie Mathis is the President of the Union City Society for Historic Preservation, Andrew Noland is the owner of Silent Cities Restoration in Milan, Michigan and Andrea Chamberlain is a cemetery preservationist at Evergreen Cemetery in Girard, Michigan. All three speakers have spent thousands of hours combined in cemetery headstone and monument preservation and restoration.
The program will not only address important historical details about headstones and their preservation, but also symbology through the years, as well as types of materials used through the ages. It will be a fascinating panel discussion, combined with a journey through history. A photo presentation on some of the monuments and markers they have saved through the years will also be included.