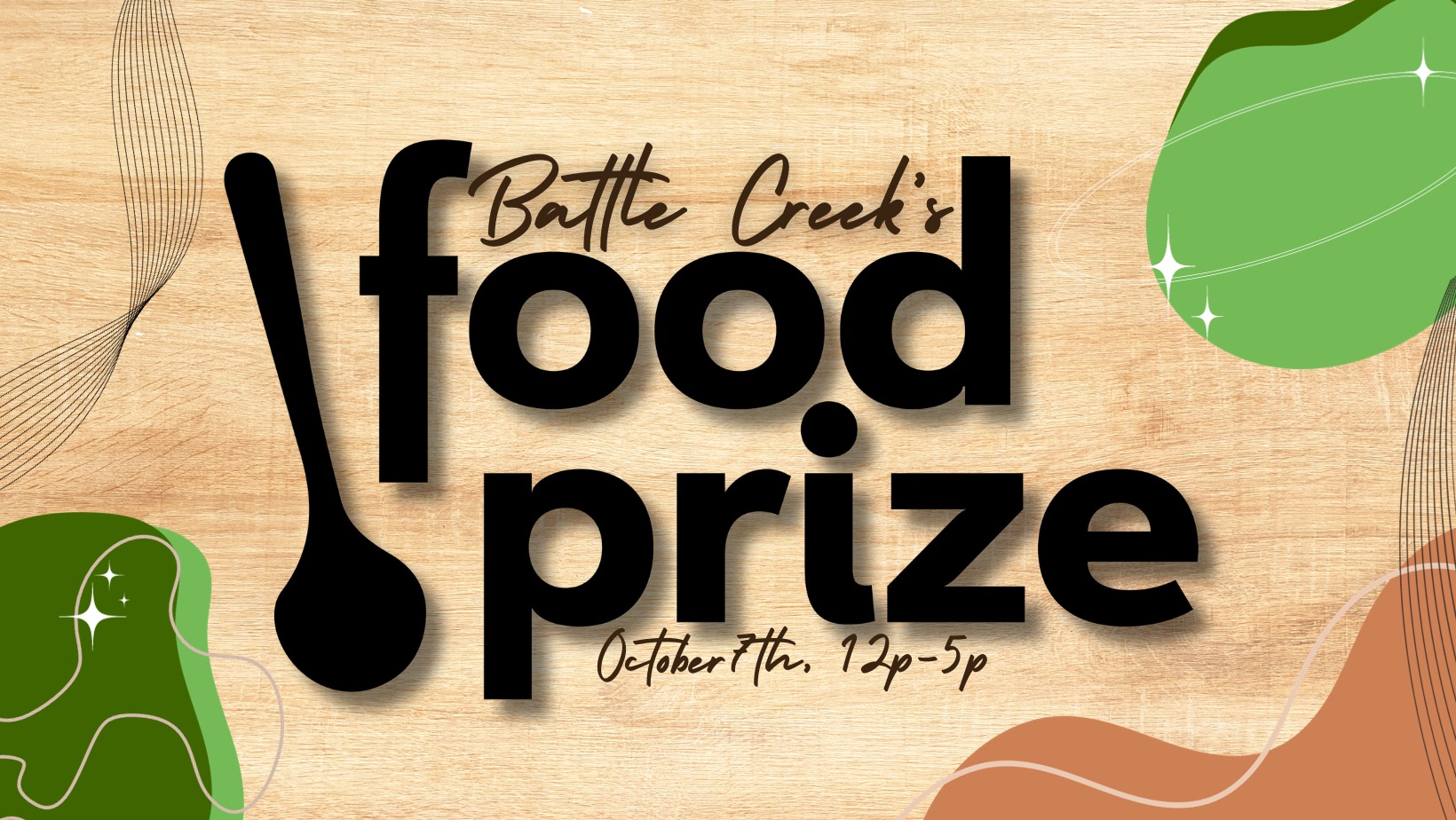 Food Prize is a food event and pitch competition highlighting up and coming food entrepreneurs. The event at Kellogg Arena is Saturday, October 7 from 12-5 pm. Come try exciting new foods from invigorating food makers all across Southwest Michigan and cast your vote on who should take home a piece of the prize pool!
Food Prize BC is the kick-off to Battle Creek's Restaurant Week, happening October 7-14, 2023. Be sure to check out all the mouthwatering participating restaurants and deals happening all week long! Visit battlecreekrestaurantweek.com for more information.
Pitch Competition
With over a $40,000 prize pool, food entrepreneurs will pitch their ideas to a panel of local judges, and YOU. Have a say in who will win and have the opportunity to launch their business to the next level.
Food Prize BC Event
Check out more than 12 different vendors serving their food! Get your ticket, and you'll be given vouchers to try all of the unique offerings from all the competitors.