DOWNTOWN BATTLE CREEK
Celebrating Cinco de Mayo Across the City
Cinco de Mayo Fiesta/Party
Saturday – May 7th
3PM – 7PM
On W Michigan Ave between Carlyle St and McCamly St S.
Food, Music, Entertainment, Vendors and much more all with the community!
Vendors
ElisDoces
Margarita 1014
Voces Youth Council
Hexx Design
HOLA! Kellogg's
T3 Salon
Cinco de Mayo: Historical Perspectives
Thursday – May 5th – 5 PM
Willard Library
Downtown Programming Room
For many Americans, Cinco de Mayo means enjoying Mexican food and maybe some margaritas, but few people know the day's historic significance — or the history of Mexican communities in the United States. To mark the holiday, Willard Library presents Siddharta Camargo, educational programs adviser at Voces Battle Creek, and Santos Ramos, assistant professor of integrative studies at Grand Valley State University.
Dr. Camargo will present in Spanish with an English interpretation. Mr. Ramos will present in English with a Spanish interpretation.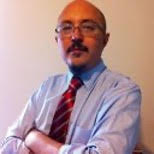 Dr. Camargo's presentation, titled "La victoria imaginada, representaciones visuales de la batalla del cinco de mayo," will offer analysis of how the Battle of Puebla, which the holiday commemorates, was portrayed in 19th-century news accounts in Mexico, Europe, and the United States.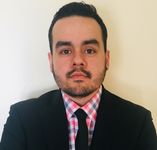 Mr. Ramos' presentation, titled "Making Mexican History in Michigan," will explore the history and continuing presence of Mexican communities in the Battle Creek area.
Cinco de Mayo Best Restaurant Contest
We've taken 12 of the best Mexican restaurants all over Battle Creek and we need your help selecting the very best!