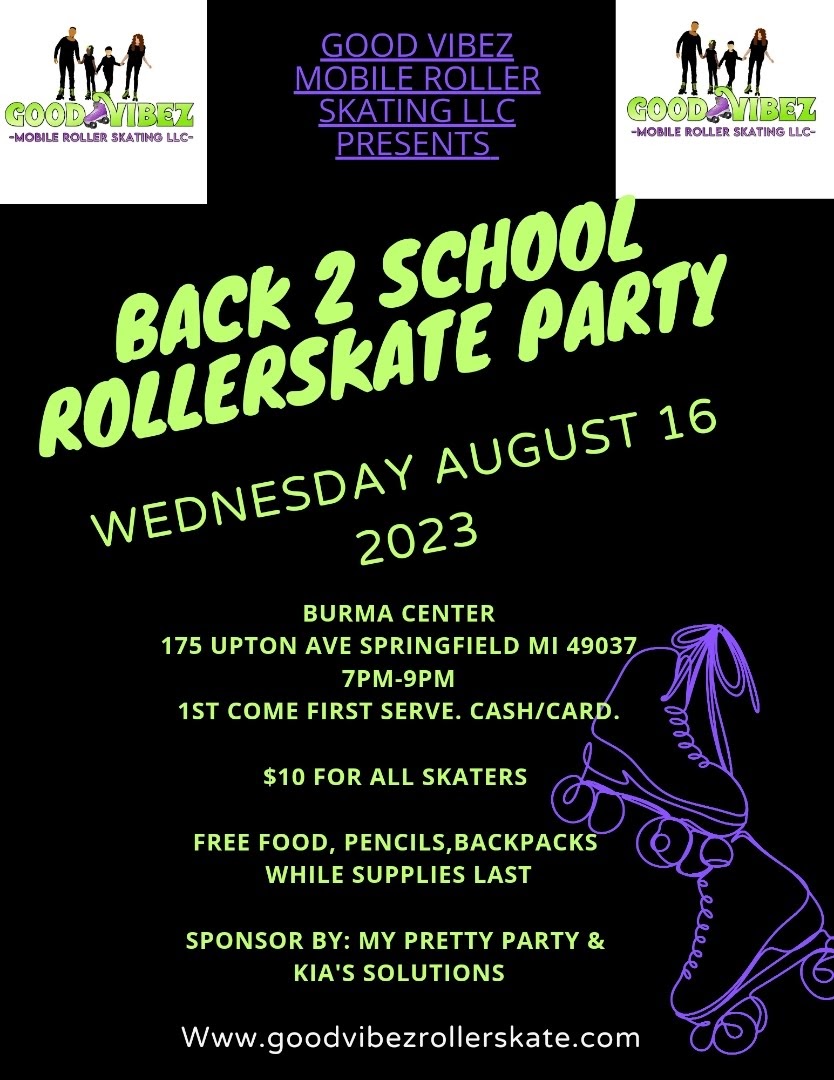 You will not want to miss our 1st Back To School Event!! We thank all of our sponsors and volunteers for making this event great for the Battle Creek community 😀
Join us for:
*Free food
*Free Backpacks and school supplies
*Haircuts and quick styles/ hair braiding vouchers
*Rollerskating
*Good Vibez before the school year! Positive and uplifting messages to help kids start off on a good note.
#BACKTOSCHOOL
#BATTLECREEK
#ROLLERSKATING