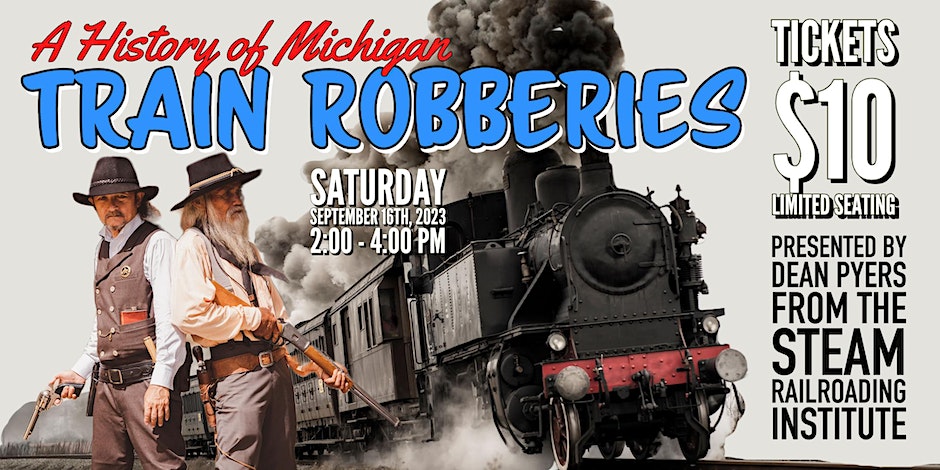 The Steam Railroading Institute in Owosso, Michigan will be holding a special history presentation on Michigan Train Robberies from the era of the steam engine. Come hear tales of russlers and bandits!
The Steam Railroading Institute is dedicated to educating the public about steam era railroading in Michigan and the Great Lakes Region. This includes the preservation of the skills and technology for maintaining steam locomotives by operating steam era equipment and providing the experience of steam locomotives in actual operation.
Join us at the Battle Creek Regional History Museum in the new History Education Center for this very special presentation. We are located at 307 W. Jackson Street, Battle Creek, Michigan.
Tickets are $10 each. Print tickets are available at the museum at 307 W Jackson St, Battle Creek, MI 49037 or online at: https://bcrhm.eventbrite.com
This event is sponsored by Clara's on the River, Grand Trunk Credit Union, The Battle Creek Historical Society, the Steam Railroading Institute and the Battle Creek Regional History Museum.